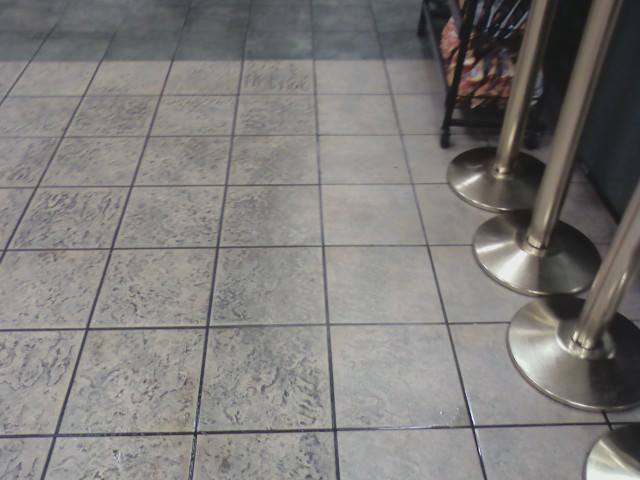 Our Tile and Grout Cleaning service is second to no one. We use time tested methods to get your tile and grout clean without damaging your tile or grout.
You will be amazed how are service can bring back the life to your tile and grout. You will have wondered why you ever waited to get it done in the first place.
At Smart Choice Cleaning we have the knowledge and expertise to do it right.
When you mop your tile and grout it doesn't really clean in the grout lines. The grout lines set slightly lower than the tile and things get trapped in there. When you mop they leave deposits in those grout lines. We have the solution that is just right for you. Using pressure and suction power to get those grout lines as clean as they can be. We also use special brushes to help loosen the dirt and grime to add to this cleaning process. Our customers are amazed at the results.
You have lived with those dirty grout lines long enough!!!  Did you know that the dirt and grime in your grout lines can produce odor? let us make you happy with your floor again. At Smart Choice Cleaning it is our passion to get it clean. A clean tile and grout is a happy tile and grout.
Let the professionals clean for you. After all its what we look forward to.  We would love to clean for you!!!!!
Why not give us a call and let us come out for a completely free estimate and if you love it we can take care of it for you.  440-721-7216
Give New Life to Your Carpets & Upholstery
Smart Choice's Service Area
Smart Choice Cleaning provides professional cleaning services to the Lake County, Geauga County, Cuyahoga County and Summit County Ohio service area :
If you are unsure if you are in our service area but still are in the Northeast Ohio, please call us at 440-721-7216 and we can let you know if you are in our service area and if not we maybe able to get you in touch with someone that does. Find your city below in our service area directory.
OFFICE HOURS AT 9AM TO 6PM
Give New Life to Your Carpets & Upholstery